Gynostemma Tea,
Organic Jiaogulan from the Mountains.
Gynostemma Tea, Mountain Organic Jiaogulan?
​
* Organically grown in the Mountain.
* Fair -Trade and Enviroment & Nature friendly.
* Allways a fresh product with 22 month Shelf-life.
* Grown in one of the healthiest parts of the World.
* 1ste Prize awardwinner -Thai Tea Cup 2014 & 2015 & 2017.
* Organically grown under the licence of the Ministry of Agriculture.
* Jiaoguland Tea by Bioherby is the highest quality Jiaogulan in the world.
* Handpicked - Sundried - Small scale, natural and pure Organic Farming.
√ ORGANIC CERTIFICATIONS.
BEWARE:
​
Almost all Jiaogulan Tea available on the internet is grown in
greenhouses in China, under indoor lighting, sprayed with tons of pesticides and stuffed with plant growth hormones to make them
grow bigger & faster. They even use heavy metals and heavy chemicals.
​
Did you know that almost all Chinese Jiaogulan Tea is GMO!
​
​
Gynostemma tea by Bioherby has no additives, no chemicals,
no flavorings, no sugar, no caffeine, no herbicides, no pesticides and
is 100% non-GMO!
Gynostemma Tea by Bioherby is grown by small farmers in a pristine high mountain region, designated in a national park by the Government of Thailand.
No pesticides or other chemicals are allowed or used in the farming process.
Bioherby's Gynostemma tea is grown in the valleys of the mountains in South East Asia, one of the healthiest places on Earth!
The power of this small scale natural organic cultivated Gynostemma is in the nutrient rich soil of the mountain area's. The Golden Triangle is still one of the cleanest places on Earth with no water-, air- & soil pollution.
Bioherby does not use any kind of Herbicide, Pesticides,
Insecticides and / or Plant growth hormones!
We use owls and the strenght and properties of plant extracts & specific plants (chamomile, dandelionand marigold) to increase
the natural resistance.
​
​
Bioherby only uses Earth itself!
​
​
1 00% Natural & organically grown under the license of the Ministry of Agriculture in Natural Organic fields in the mountains area's of northern
Thailand and Laos.
​
The Batch number on each package of Jiaogulan that you order uniquely
identifies exactly where the Jiaogulan came from and when it was harvested, to ensure that the Jiaogulan you buy is the highest quality!
​
​
The finest Organic 5star leaf, 100% organically grown in the mountain area's of North Thailand and Laos, hand picked and
sun-dried, with love.
​
Enjoy Bioherby's natural organic Jiaogulan 5star leaf for superior tea or boost your health with our 500MG vega capsules extract!
​
​
BIOHERBY'S ORGANIC JIAOGULAN
​
USA: ORGANIC CERTIFICATIONS
EUROPE: BIO-ZERTIFIZIERT
INT: GAP & GMP & ISO CERTIFICATIONS
​
100% SATISFACTION GUARANTEE
LOVE IT! OR GET YOUR MONEY BACK!
✔ As Natural as Possible!
​
✔ Superior Taste & Quality!
​
✔ 100% Highest Quality & Purity!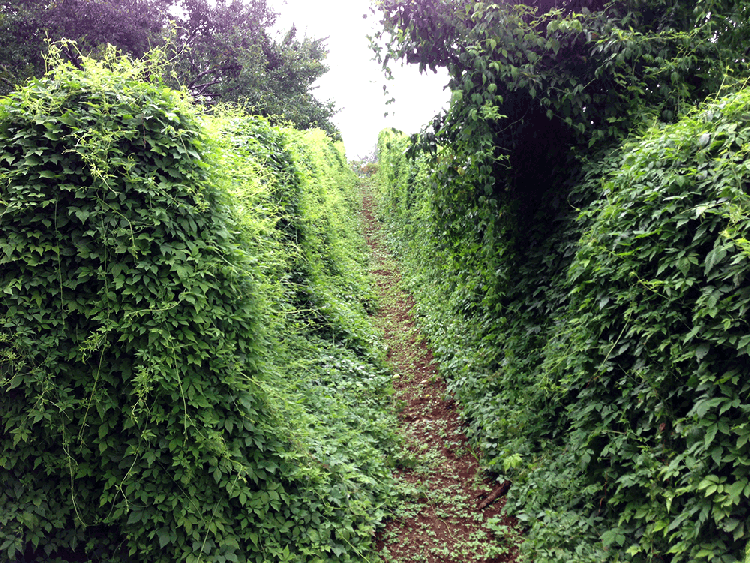 Gynostemma Tea Organic Jiaogulan by Bioherby.
Our office in the border area.
Gynostemma Tea - Mountain Organic Jiaogulan.
Jiaogulan Tea Organic Field in the Mountain. BIOHERBY
Gynostemma Tea Organic by Bioherby in the mountain.
Bioherby Gynostemma Penthaphyllum Tea.
Mountain Organic Jiaogulan, young plants on the mountain.
100% SECURE PAYMENTS: CREDIT CARDS, PAYPAL AND BANK TRANSFERS.
BIOHERBY MOUNTAIN ORGANIC GYNOSTEMMA TEA: THE HIGHEST QUALITY & PURITY!
BIOHERBY 100% SATISFACTION GUARANTEE, DONT LIKE OUR PRODUCT? MONEY BACK!
# HARVEST DATE: 2 SEPTEMBER 2017 - BATCH NO: 09-FN/THLND
Rating: 10 / 10 Stars
Votes: 733
Date: 03-04-2017
Author: Bioherby
Category: Botanica